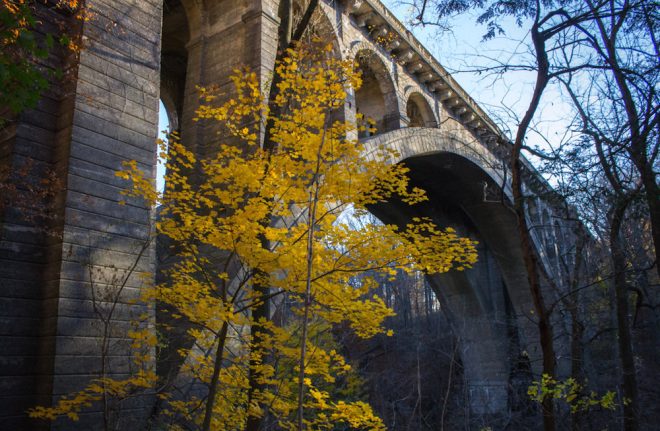 Using bridges to help victims goes way back in our history. In 1968, our Executive Director was a member of the Philadelphia Police Department and was honored with a Heroism Commendation by Mayor Frank Rizzo of the City of Philadelphia for saving the life of a woman threatening to jump from the Henry Ave Bridge.
The Henry Avenue Bridge in Philadelphia, Pennsylvania, was built in 1932. The bridge is on the National Register of Historic Places. The bridge, 300 feet high over the Wissahickon Creek, has been called the "suicide bridge" because so many people attempted to jump from it.
The "bridge" we now use are the stepping stones of service to take a client from a place of vulnerability and uncertainty to a place of resolution and beginning to move forward.